Frantoio Agostini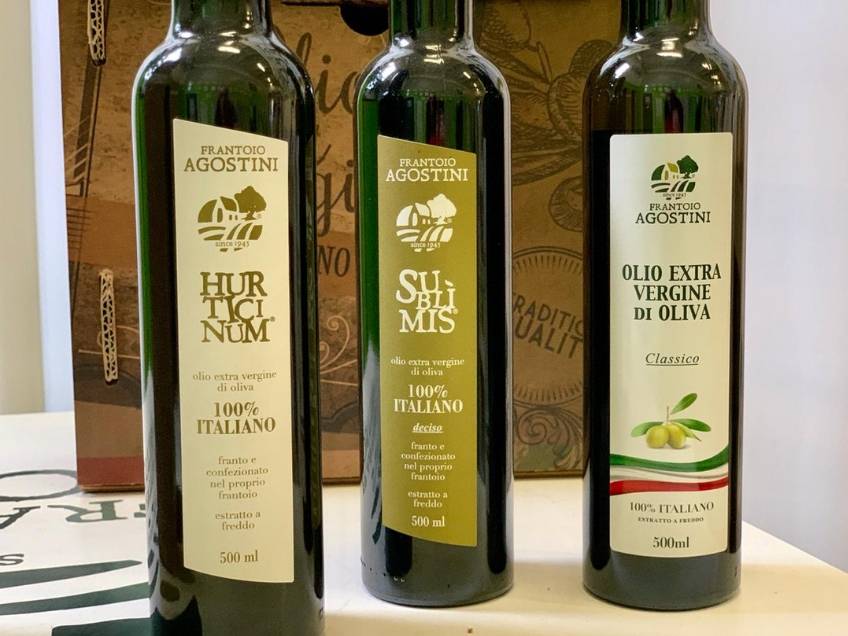 Frantoio Agostini
Since 1945 Agostini family produces high quality Extra-Virgin Olive Oil in its own Frantoio (Oil mill) by selecting olives from Marche region, in particular from Fermo and Ascoli Piceno area.
Ascolana Tenera Olive has a very ancient culinary tradition, they were, in fact, already known in Roman times with the latin name of "Ulivae picenae". Many historical italian personalities were admirers of these kind of olives, such as Giuseppe Garibaldi and Gioacchino Rossini. Today, in addition to being served as a tasty appetizer, they are greatly appreciated as important dish in the happy hour.
Specific characteristics of the Ascolana Tenera Olive Groves are: a field with a limestone-clay ground and trees density that must be less than 300 trees per hectare. Harvesting period (which is strictly by hand to preserve fruits integrity) takes place early, to keep safe all the features of this cultivar. From 10 September to 20 October.
Frantoio Agostini
C. da Paganelli, 48
63027 Petritoli (FM)
Phone: 0734 658350
E-mail: info@frantoioagostini.it